NUTRIENT-DENSE PANCAKE RECIPE
These chickpea flour and spinach pancakes are a great choice for a healthy, nutrient-dense breakfast. The recipe requires only a couple of ingredients: chickpea flour, spinach, and garlic and it's super easy to make. You can make these for breakfast, brunch or as an afternoon snack.
CHICKPEA FLOUR
Chickpea flour is one of my favorite flours and I use it quite often in my recipes. It is a gluten-free flour made from dried chickpeas (garbanzo beans) and is also known as garbanzo flour.
It is high in protein (1 cup contains more than 20 g of protein), fiber, and micronutrients and is lower in carbs and calories than traditional wheat flour.
You can use it in both, sweet and savory recipes. Use it to make bread, cookies, pizza dough, socca, pancakes, to thicken soups, sauces, and gravies or as a crunchy coating.
WANT MORE CHICKPEA FLOUR RECIPES?
Then check out these:
Thank you for stopping by! If you try this recipe, please let us know what you think in the comments section below. Your feedback means a lot to us! Also, if you post it on Instagram, please tag us with @alltheworldisgreen because we love to see your remakes.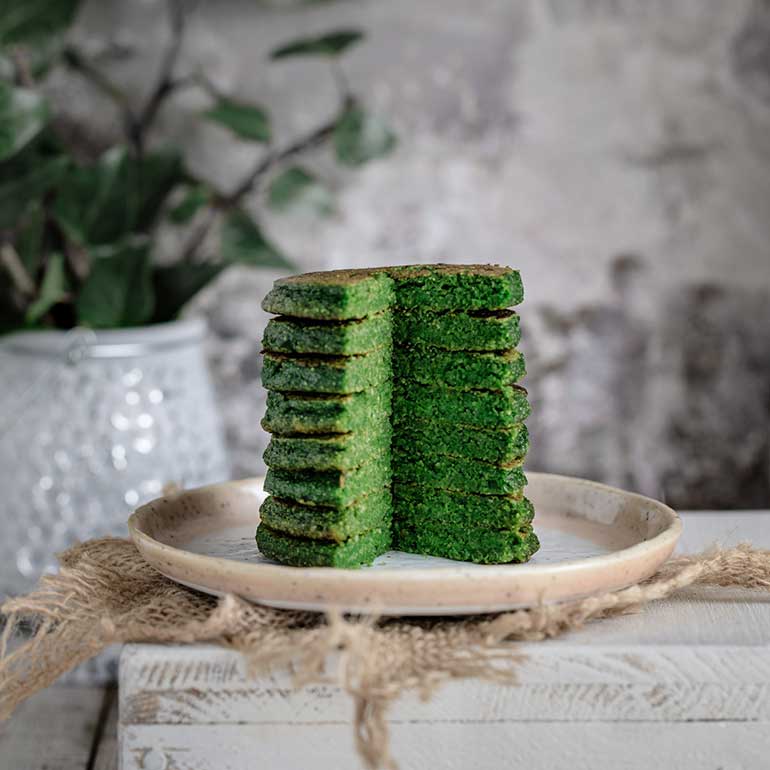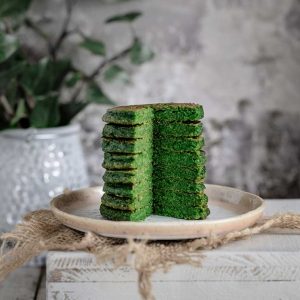 Chickpea Flour Spinach Pancakes
These easy to make chickpea flour spinach pancakes are a perfect choice for a savory breakfast or brunch. Protein-rich, nutrient-dense, gluten-free, and sooo yum!
Ingredients
100

g

chickpea flour

150

g

fresh spinach

about 6 handfuls

150

ml

water

4-5

cloves

garlic

minced

salt to taste
Instructions
Wash spinach and drain it well, squeezing out excess liquid.

Combine 150 g (about 6 handfuls) of spinach with 150 ml water in the blender and blend briefly until smooth. Set aside.

To make the batter, stir together the chickpea flour, the blended spinach mixture and salt in a small bowl. Stir together until combined completely making sure to eliminate all of the lumps. Add minced garlic.

Note: The batter's consistency should be slightly thick: it should be thick enough that it drips rather than runs off the spoon.

If the batter is too thin add 1 extra tablespoon of chickpea flour. If it's is too thick, add 1 extra tablespoon of water and stir again.

Let the batter sit for 10 minutes.

Brush the pan with olive oil and preheat it under medium heat.

Pour the batter into a circle (use 1 heaped tablespoon for each pancake).

When the pancake starts bubbling a bit and the bottom is lightly browned, flip it over and cook briefly on the other side.

Makes approx. 10 pancakes.
Tried this recipe?
Let us know how it was in the comments section. We are very grateful for your feedback.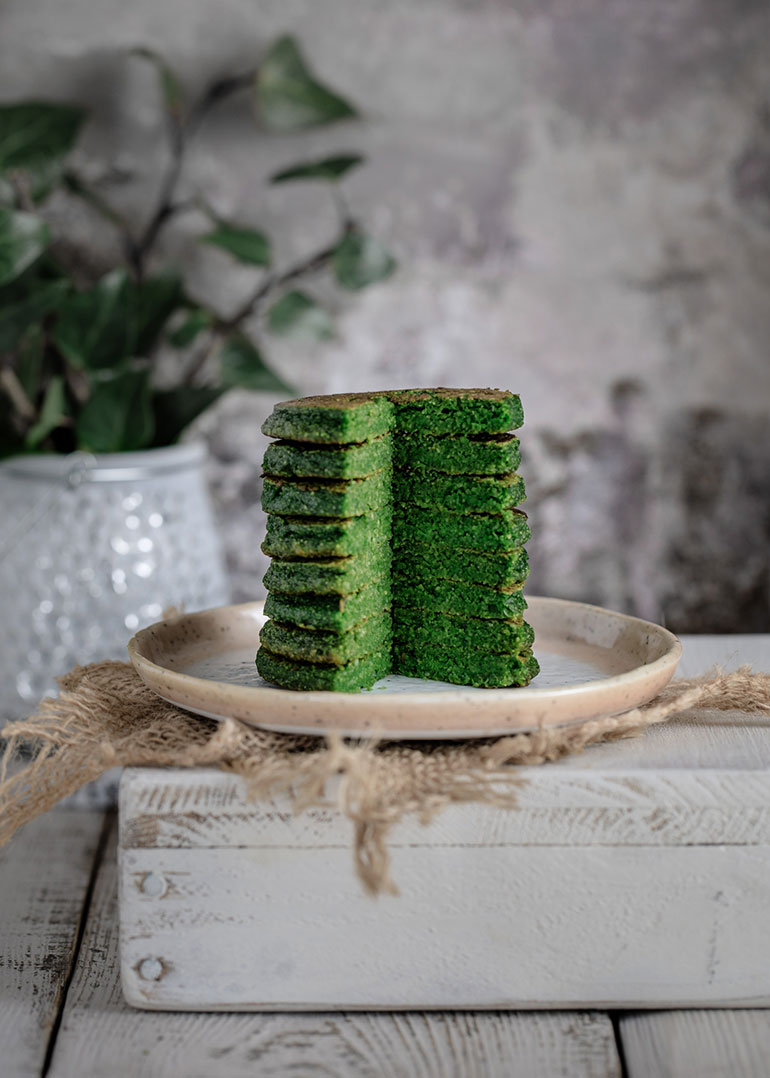 If you like this image, click below to Pin and follow us on
Pinterest.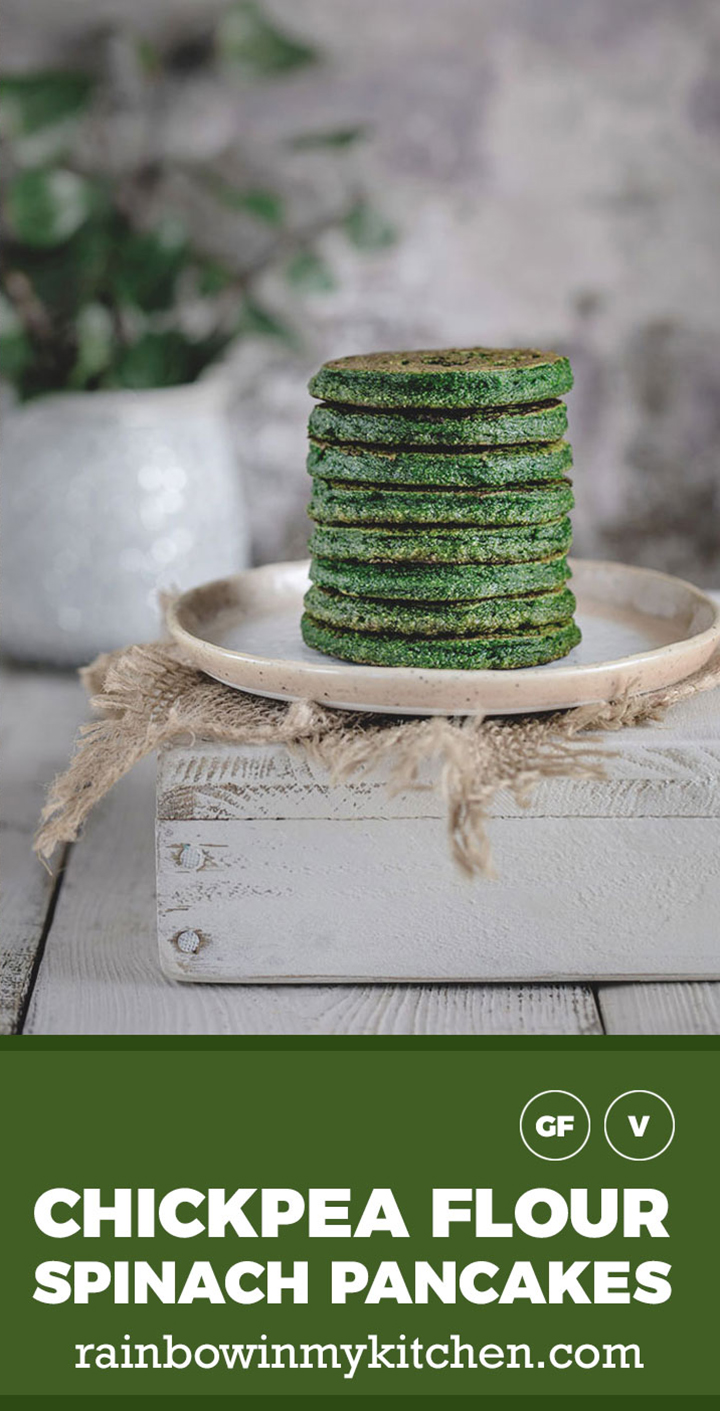 All images and text © Nensi & Slaven Beram. Read more about copyright and usage policy here