KABOCHA SQUASH – A NUTRITIOUS FALL PRODUCE
Kabocha squash is a variety of Japanese winter squash, also known as Japanese pumpkin in North America. It has a bright orange color and a texture similar to sweet potatoes. The flavor is rich, sweet, and slightly nutty.
In terms of nutrition, Kabocha squash has quite a lot to offer:
It is an excellent source of vitamin A (it provides almost 300% of the daily value for a 2,000-calorie diet).
It also a good source of vitamin C and provides small amounts of iron, calcium, some B vitamins, potassium, and magnesium.
Even though kabocha is naturally sweet, it is pretty low-carb and keto-friendly.
The skin is edible and an excellent source of fiber.
KABOCHA SQUASH RECIPE IDEAS
So, have you tried Kabocha squash yet? If you are up for a challenge and want to try something different but still incredibly tasty, we've rounded up 9 of our favorite Kabocha squash recipes to make this season. All recipes are vegan and gluten-free!
This Gluten-Free Kabocha Squash Cake with cashew cream frosting is a flavorful one-bowl cake that's perfect for fall. It's full of delicious flavors thanks to Kabocha squash puree, pumpkin spices, cinnamon, and orange juice.
You can serve it for breakfast or as a sweet treat. It pairs perfectly with a cup of tea or coffee.
Kabocha Squash Cashew Pudding is rich, creamy, and packed with wholesome ingredients. This recipe combines Kabocha squash puree, cashews, orange/lemon juice, light coconut milk, and pumpkin spice mix. It is sweetened with agave/maple syrup and it comes together in just a few minutes.
Kabocha Squash & Yellow Lentil Dhal is a quick and easy dish that's perfect for fall and winter months. This vegan one-pot recipe features healthy and wholesome ingredients such as Kabocha squash, yellow lentils, and spices. The result is a filling and nutritious dish, perfect for a satisfying lunch or dinner.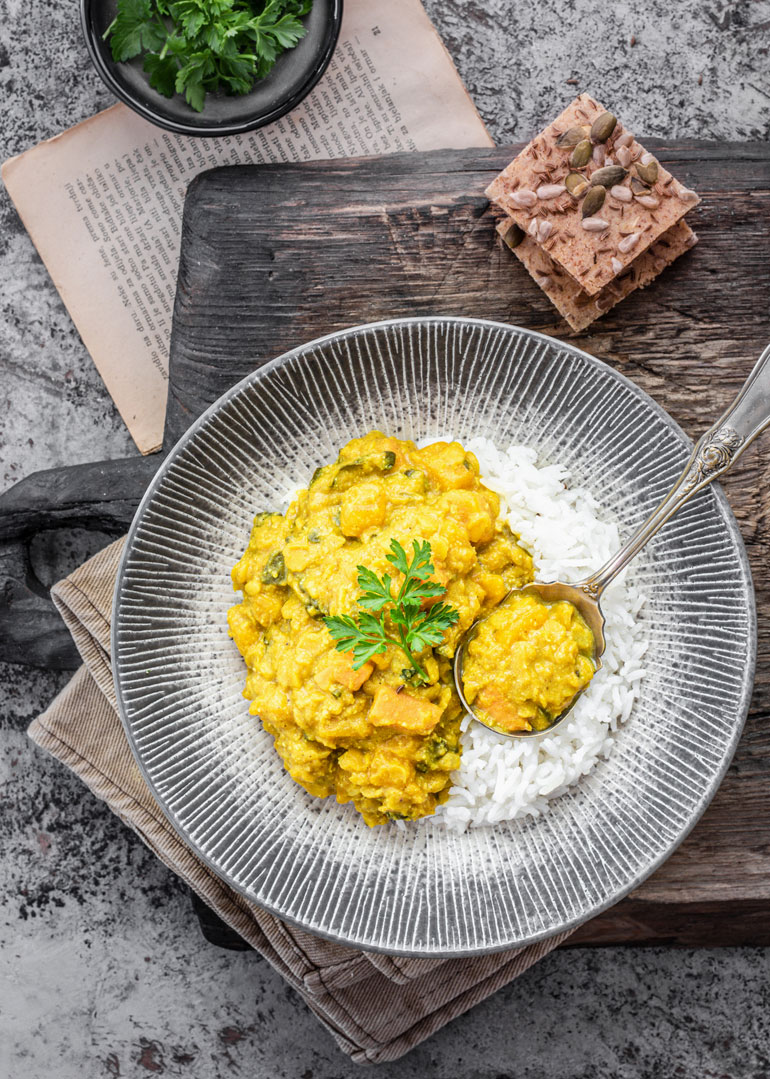 Kabocha Squash & Chocolate Bread is my favorite fall treat. It is packed with healthy and wholesome ingredients featuring Kabocha squash puree, cinnamon spice, and dark chocolate chunks.
This flavorful loaf is easy to make and makes the perfect healthy snack, breakfast or treat!
Roasted Kabocha Squash Hummus is a healthy and flavorful dip, perfect for snacking. It is delicious and creamy, high in fiber and protein, tahini-free, and has no added oil.
You can serve it with Buckwheat Flour Seed Bread, Chickpea Flour Pancakes, grilled naan or pita bread, roasted vegetables, or homemade crackers.
Cozy and nutritious Kabocha Squash Overnight Oats make the perfect easy breakfast to make this fall! This recipe combines overnight oats, squash puree, and pumpkin spice mix and it comes together in just a few minutes.
Kabocha Squash Overnight Oats are high in fiber, low in fat, vegan (dairy-free), gluten-free, nut-free, and soy-free.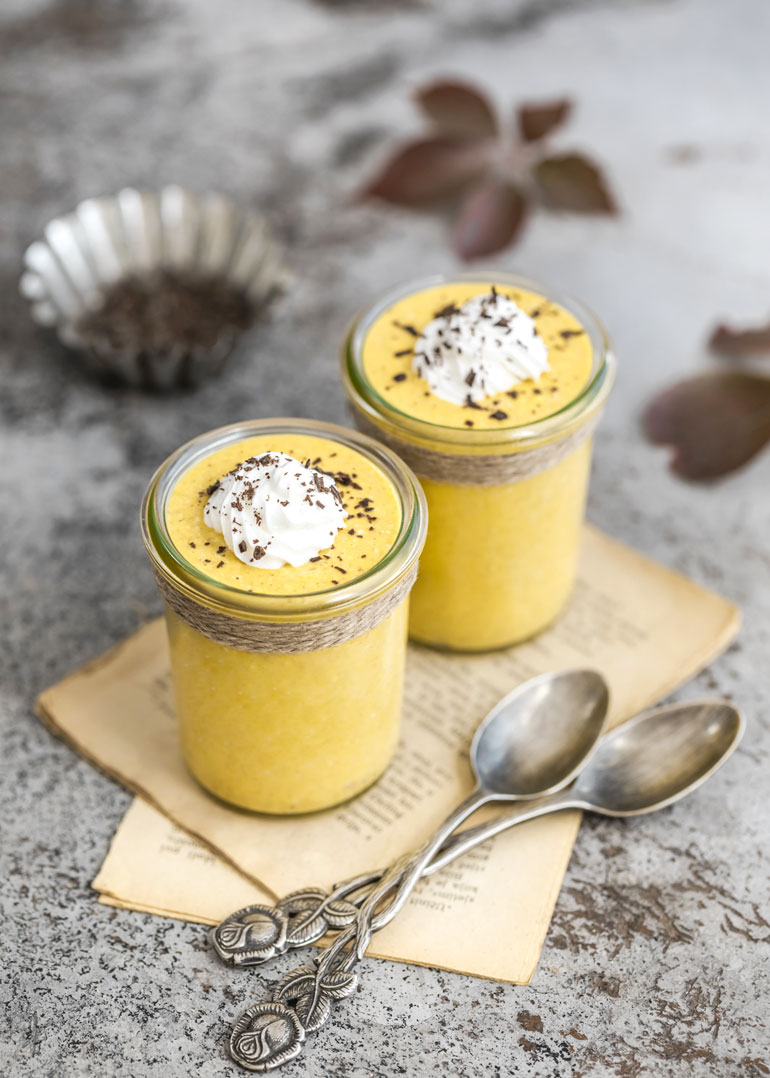 Creamy Kabocha Squash Pudding has only 5 ingredients and it's super easy to make. It's vegan (dairy-free), gluten-free, and soy-free. Instead of gingerbread spice mix, feel free to add cinnamon, a touch of cardamom, or even a touch of ginger.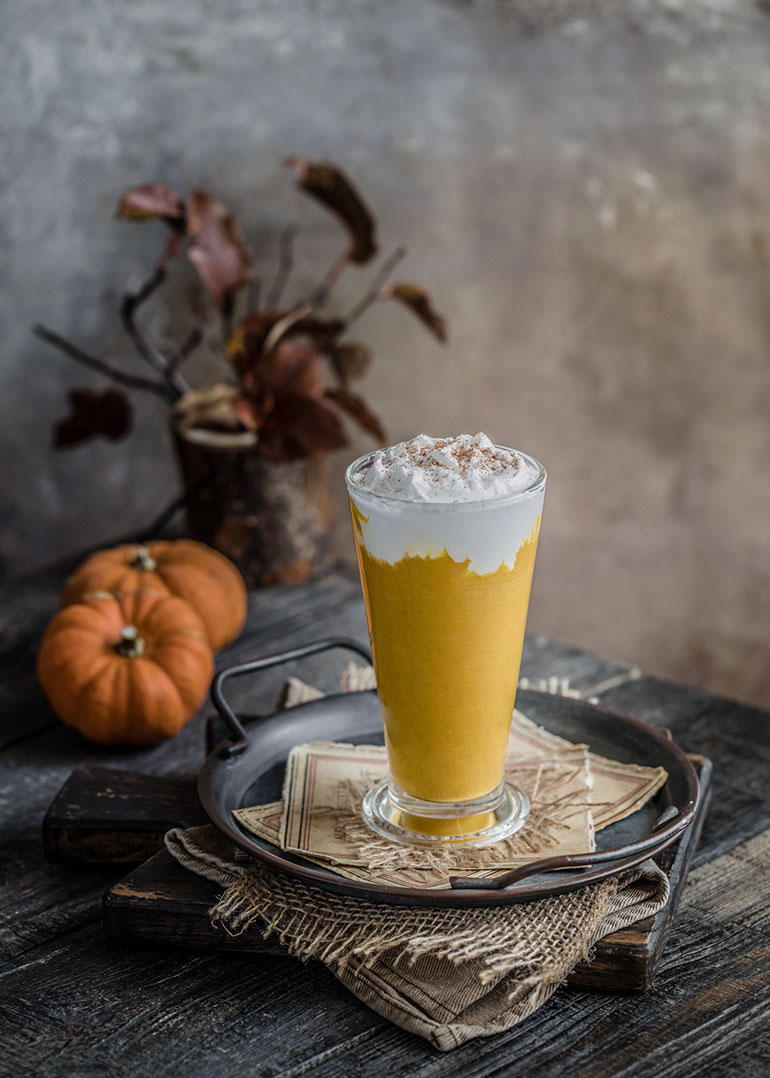 Roasted Squash and Lentil Soup combines Kabocha squash, white lentils, and spices. Plus, I added cashew cream for the ultimate creamy consistency.
You can serve it as a light lunch or dinner. This soup is vegan (dairy-free), soy-free, and gluten-free.
This Gluten-Free Carrot Cake is a one-bowl single-layer cake full of delicious fall flavors thanks to carrots, gingerbread/pumpkin spices, and Kabocha squash puree.
Easy to make, vegan, and gluten-free, this is a sweet treat everyone can enjoy. It's perfect with a steaming cup of your favorite tea or coffee!
All images and text © Nensi & Slaven Beram. Read more about copyright and usage policy here