Plant-based & gluten-free quinoa recipes
Looking for healthy, nutritious, and wholesome plant-based & gluten-free quinoa recipes? We've prepared a selection of 6 easy recipes to get you started.
All recipes are plant-based & gluten-free!
6 great reasons to eat quinoa
1. Quinoa is relatively high in quality protein. It is considered a complete protein source, which means that it provides all nine essential amino acids.
2. It is also high in fiber, magnesium, B vitamins, iron, potassium, calcium, phosphorus, vitamin E, and antioxidants.
3. Quinoa is naturally low in sodium, so it's a great choice for a low-sodium diet.
4. It is naturally gluten-free which makes it suitable for people who are sensitive or allergic to gluten.
5. Quinoa is easy to cook! Not only is quinoa healthier than rice, but it is easier and faster to cook.
6. It keeps well as leftovers. Just store any excess cooked quinoa in the fridge, and you'll have a dish the next day!
How to use it
Quinoa has a crunchy texture and nutty flavor. It is usually cooked and added to salads, or eaten as a side dish or breakfast porridge. The seeds can also be sprouted, ground and used as flour, or popped like popcorn.
Quinoa – nutritional profile
100 grams of quinoa contains:
Calories: 368
Fat: 6 grams
Carbs: 64 grams
Protein: 14 grams
Fiber: 7grams
Quinoa Almond Flatbread requires only a few ingredients. It's flourless, gluten-free, high in fiber, and has no added oils.
GET THE RECIPE >>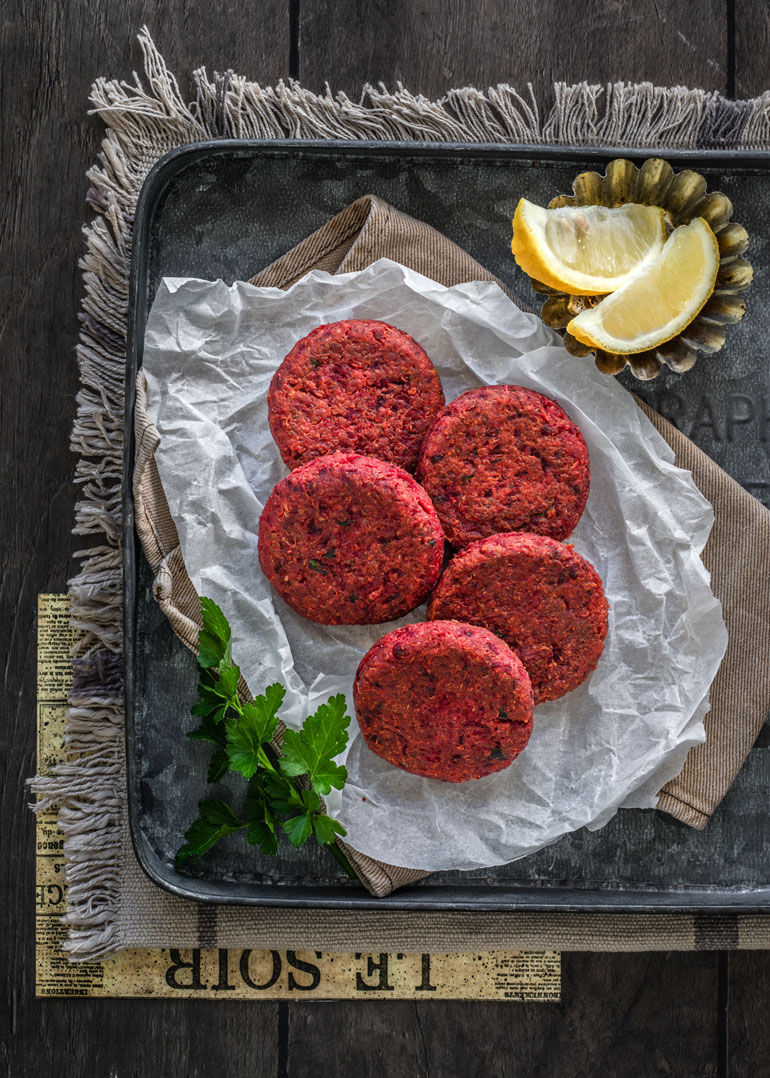 Nutrient-packed White Bean Quinoa Beet Patties! Simple, satisfying and delicious! Serve with your favorite gluten-free buns, vegetables, and toppings.
GET THE RECIPE >>
Creamy Chocolate Quinoa Porridge combines quinoa, roasted hazelnuts, bananas, cacao powder, dates, and plant-based milk. It can be enjoyed for breakfast, brunch, or as an afternoon pick-me-up.
GET THE RECIPE >>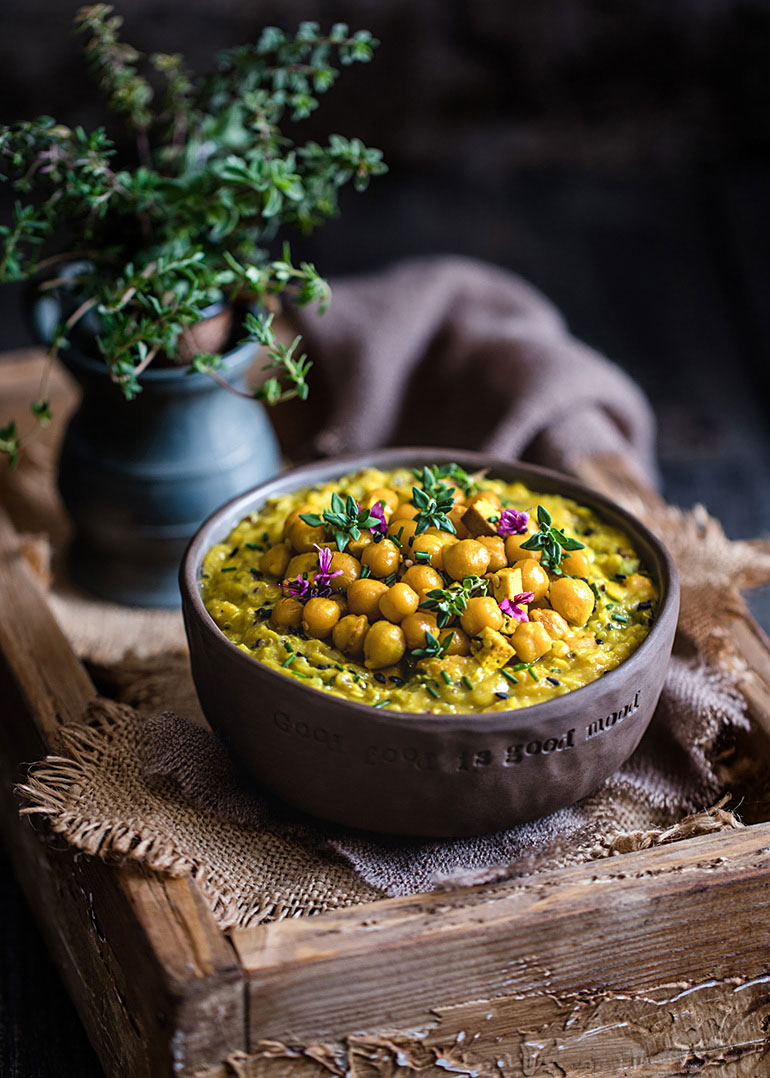 Red Lentil Quinoa Stew is very filling and it will sure keep you warm and cozy. It combines healthy and wholesome ingredients: leeks, sweet potatoes, squash, red lentils, quinoa, and kale. It is super yummy and ideal as a nutritious lunch or dinner.
GET THE RECIPE >>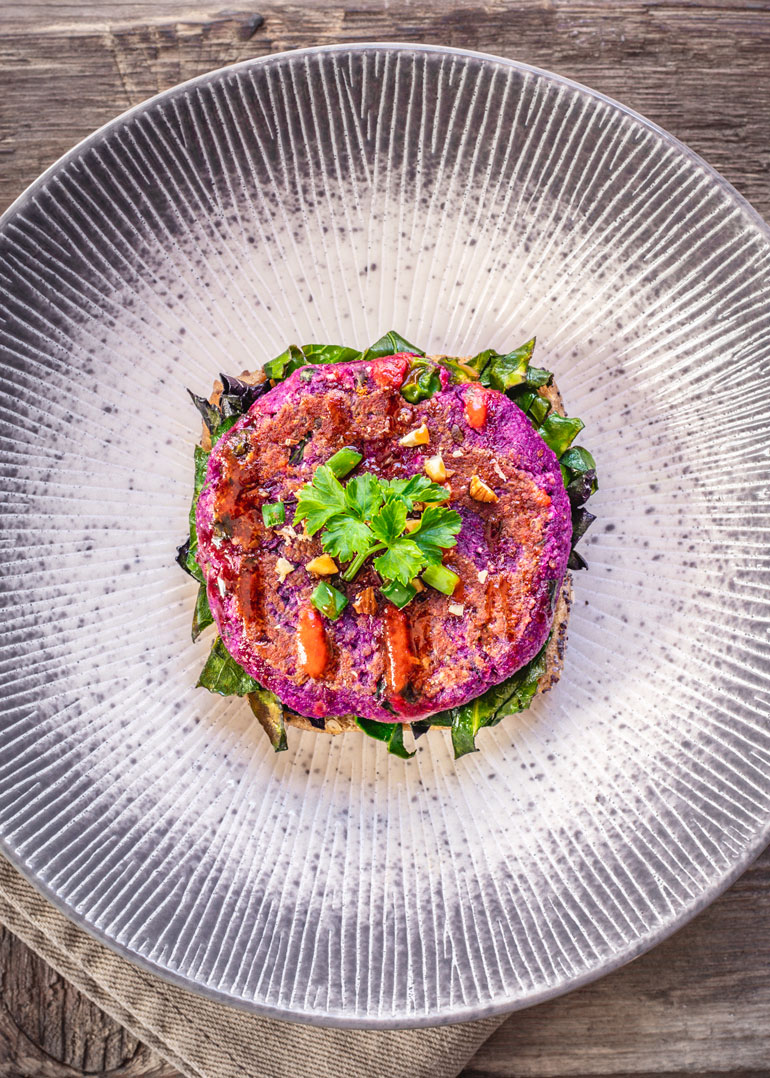 Purple Sweet Potato Quinoa Burgers are high in fiber, flavorful and packed with nutrients. Serve on gluten-free buns with vegetables and top with plant-based yogurt.
GET THE RECIPE >>
Quinoa Peanut Butter Banana Porridge is a nutritious and filling breakfast option perfect for busy mornings. It combines cooked quinoa, peanut butter, plant-based milk, banana, and gingerbread spices.
GET THE RECIPE >>