Healthy sweet potato recipes
There is no better time than now to start experimenting with some new sweet potato recipes! For inspiration, browse through our collection of delicious sweet potato recipes including soups, mains, veggie burgers, brownies, and more.
All recipes are plant-based & gluten-free.
Sweet potatoes – a nutritional power house
Sweet potatoes are inexpensive and available year-round.
They come in a variety of colors. Although the orange variety is the most common, they also come in white, yellow, and purple varieties (my personal favorite).
They are an excellent source of beta carotene, vitamin C, potassium, and fiber and they and provide a number of health benefits.
They can be prepared in both, sweet and savory dishes.
Sweet potatoes nutrition facts
1 cup (200g) of baked sweet potatoes contains approximately:
Calories: 180
Fat: 0.3 grams
Carbs: 41.4 grams
Protein: 4 grams
Fiber: 6.6 grams
Vitamin A: 769% of the Daily Value
Gluten-Free Sweet Potato Chocolate Blondies combine sweet potato puree with dark chocolate chunks. This is a simple plant-based treat that goes perfectly with a cup of coffee or tea.
GET THE RECIPE >>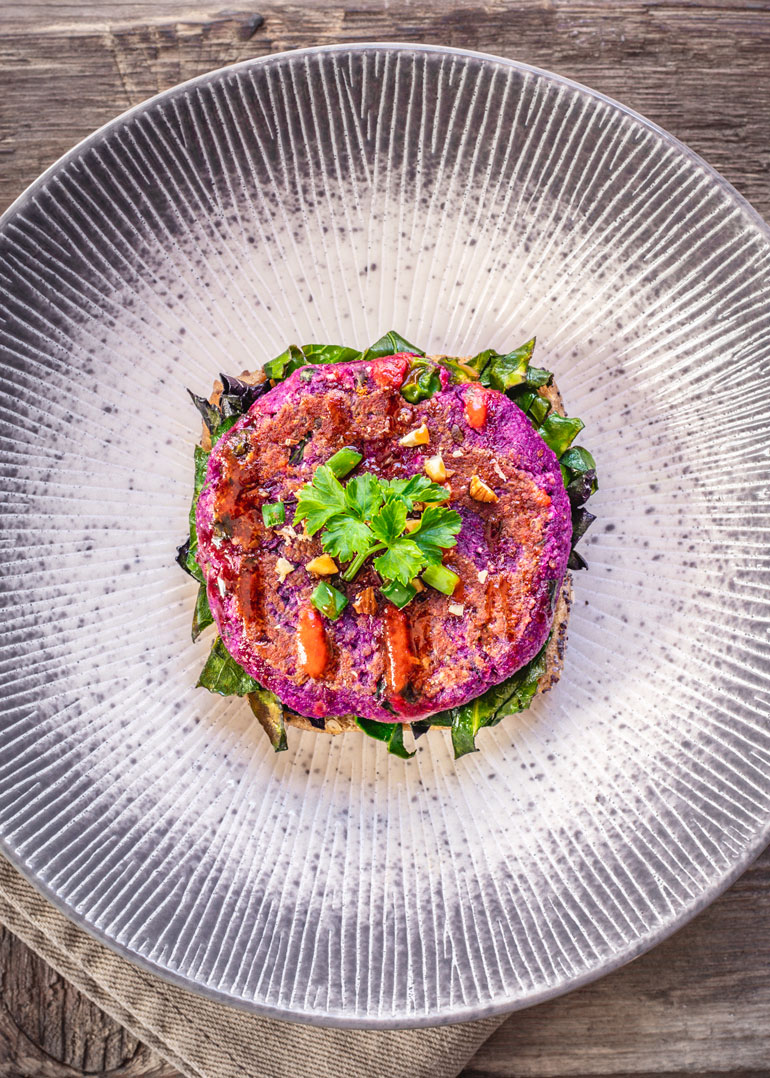 Purple Sweet Potato Quinoa Burgers are high in fiber, flavorful and packed with nutrients. Serve on gluten-free buns with vegetables and top with plant-based yogurt.
GET THE RECIPE >>
Sweet Potato Chocolate Overnight Oats – a perfect option for busy mornings when you need something quick and satisfying. Made with with healthy and wholesome ingredients, high in fiber, plant-based and gluten-free.
GET THE RECIPE >>
Sweet Potato & Cabbage Dhal is a filling, nutritious, and comforting dish that will warm you up on a cold day. This recipe is plant-based (dairy-free), gluten-free, soy-free, and grain-free.
GET THE RECIPE >>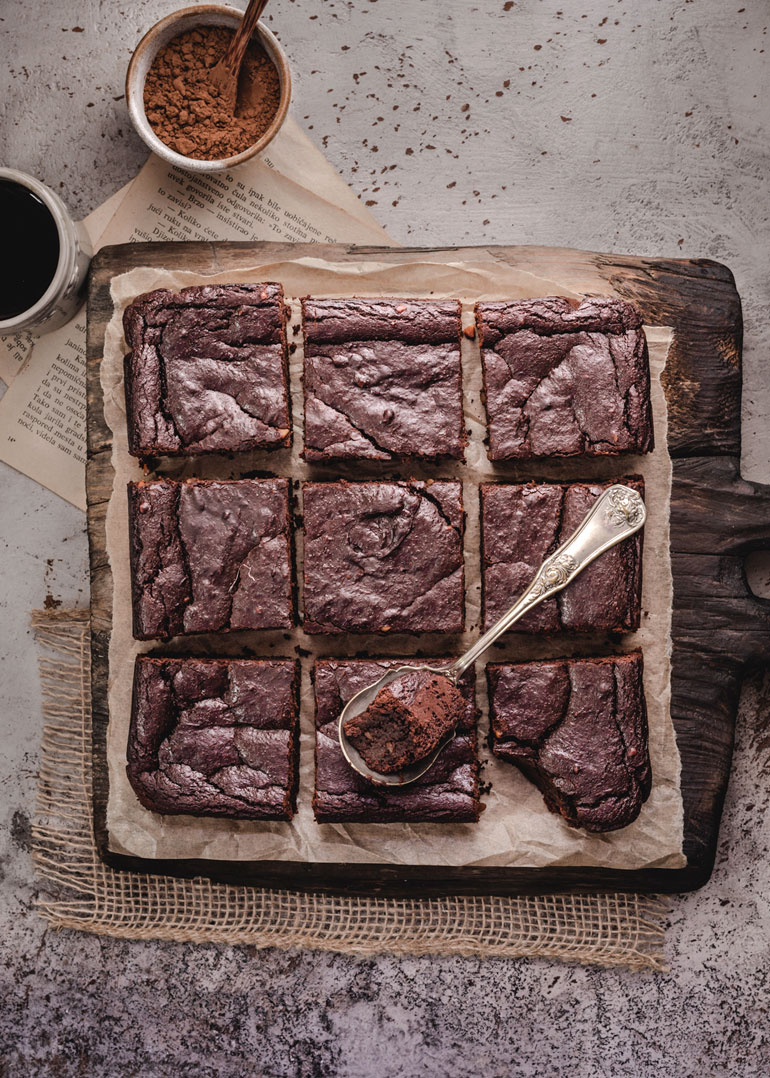 Sweet Potato Chocolate Fudge Brownies will satisfy your sweet tooth instantly! They have a rich and fudge-like texture, they are high in fiber, refined sugar-free, plant-based, and gluten-free.
GET THE RECIPE >>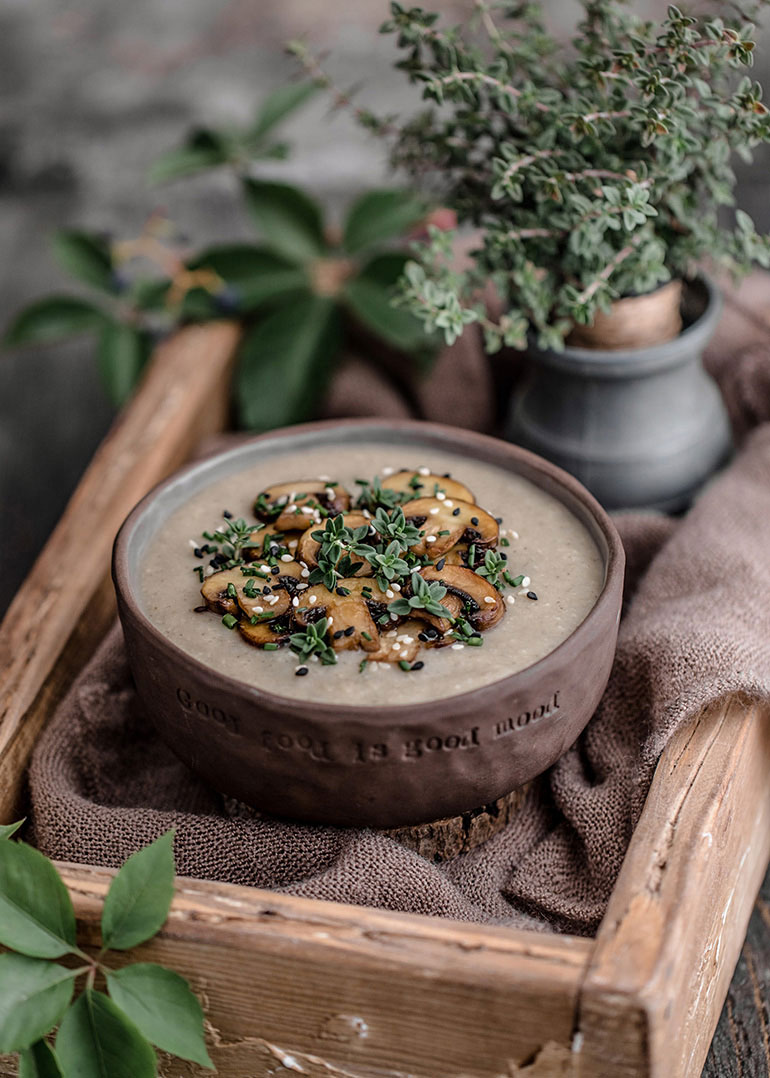 White Sweet Potato Mushroom Soup requires just a few simple ingredients, it is very rich in flavor, and can be ready in about 30 minutes. The soup is plant-based (dairy-free) and gluten-free and it is ideal for a quick lunch or dinner.
GET THE RECIPE >>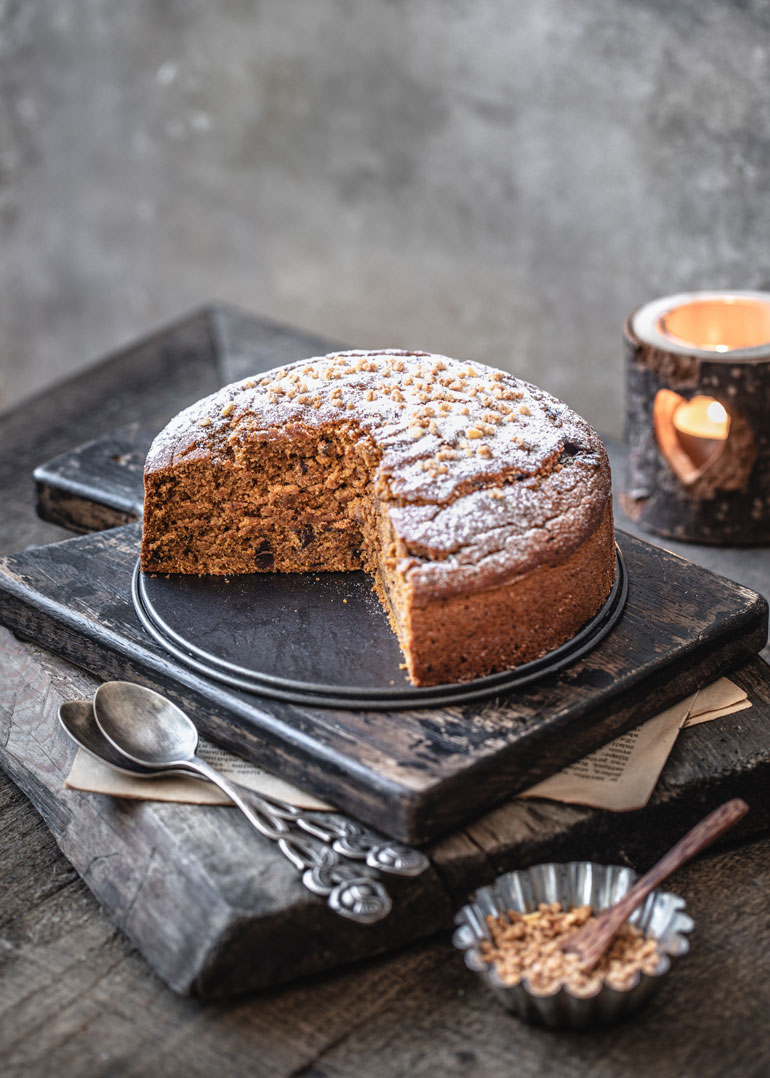 Gluten-Free Sweet Potato Cake is full of flavors thanks to sweet potato puree and gingerbread spice mix. Serve for breakfast, as a healthy snack or a healthy sweet treat.
GET THE RECIPE >>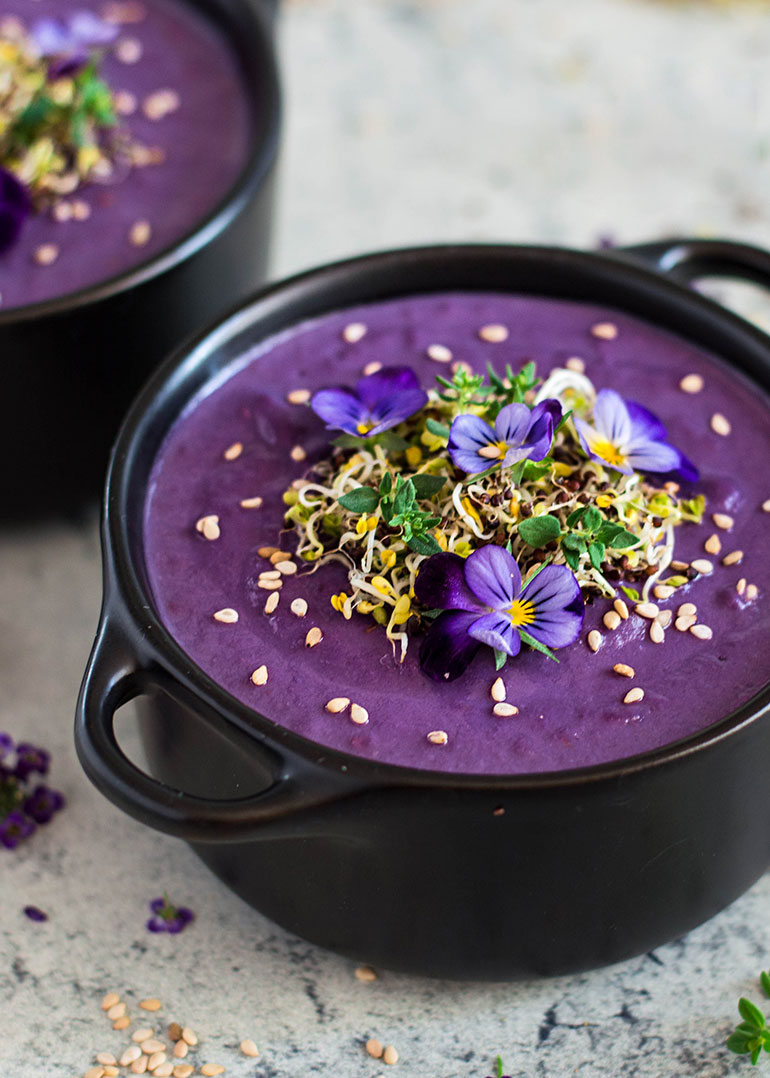 Fancy a bowl of this vibrant roasted Purple Sweet Potato Cashew Cream Soup? It's rich, creamy, and full of flavors. The best comfort food on a cold winter's day! It's perfect as a healthy, nutritious, and filling lunch or dinner and serves 2 people.
GET THE RECIPE >>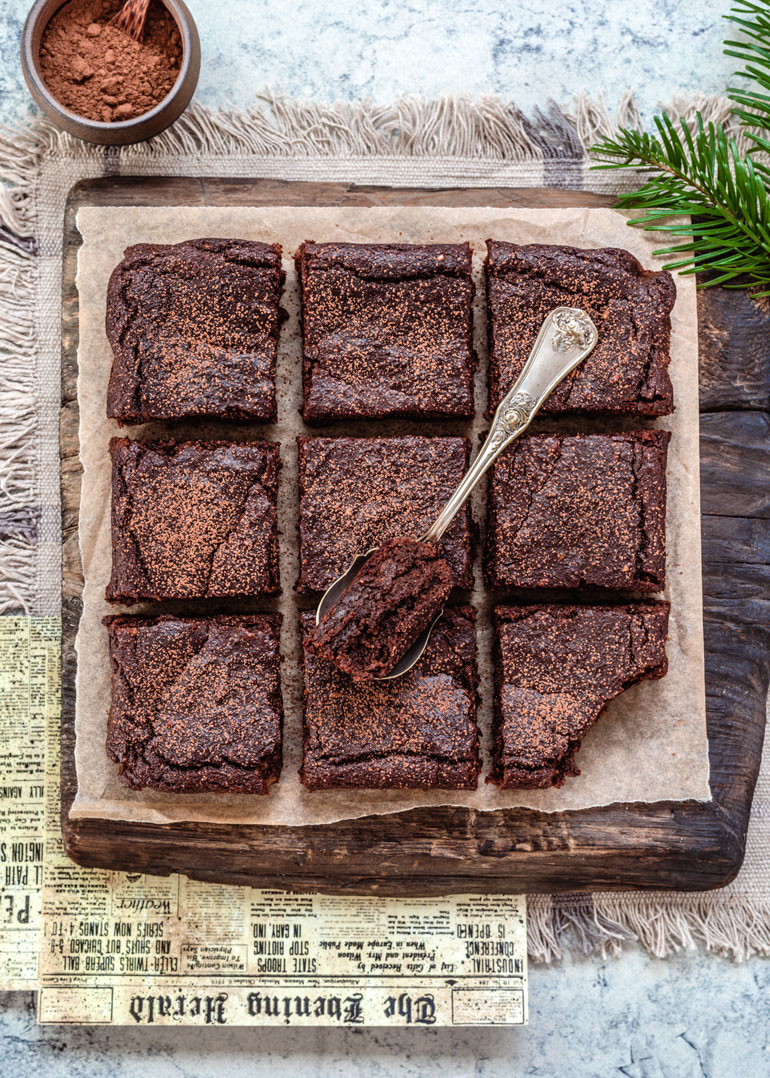 Rich, dark, and fudgy, these melt-in-your-mouth Sweet Potato Peanut Butter Brownies are a delicious treat that the whole family can enjoy!
GET THE RECIPE >>
Sweet Potato Blueberry Muffins are soft, moist, and full of flavors. Serve for breakfast or as a snack throughout the week.
GET THE RECIPE >>
Sweet Potato Chocolate Peanut Cookies are packed with healthy and wholesome ingredients. Perfect for a healthy snack, breakfast or lunch box addition!
GET THE RECIPE >>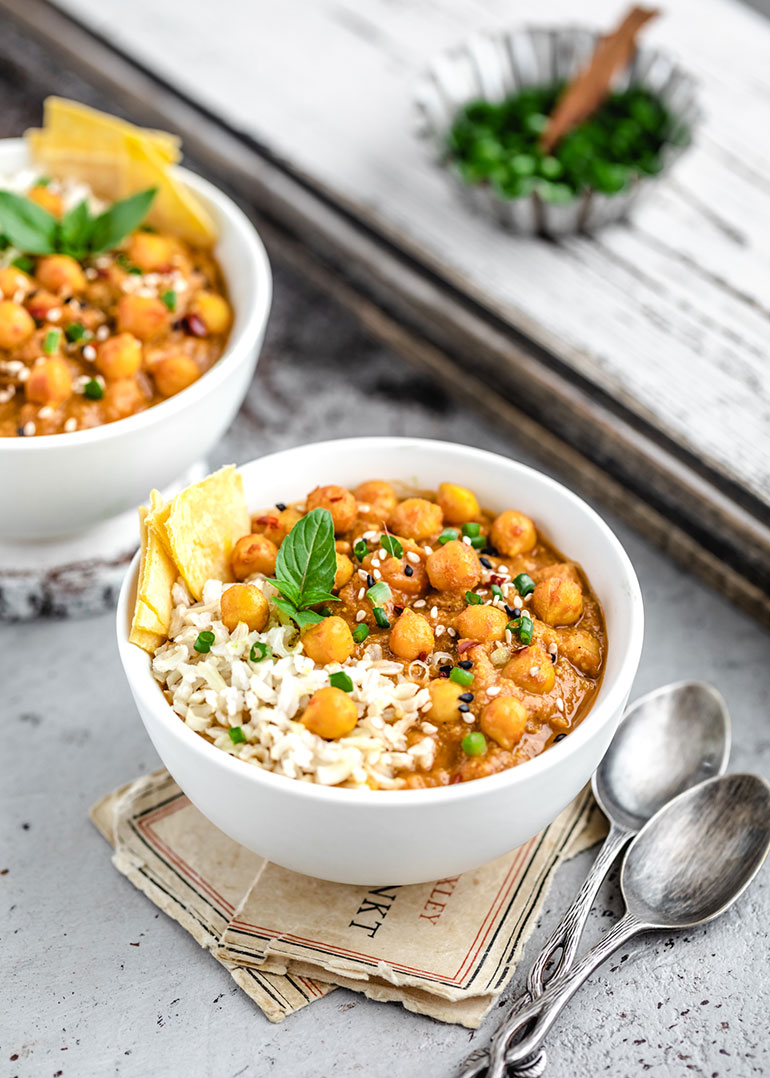 Chickpea Sweet Potato Stew combines wholesome ingredients: chickpeas, sweet potatoes, broccoli, and spices. It's flavorful and warming, and can be ready in under an hour. It makes an easy plant-based lunch or dinner recipe that's also gluten-free and grain-free.
GET THE RECIPE >>
Sweet Potato Lemon Blondies are a guilt-free sweet treat you can feel good about. Soft, moist, creamy, and flavorful, these slices make a satisfying refined sugar-free dessert or a healthy snack.
GET THE RECIPE >>