In the mood for romance
Valentine's Day is just around the corner! And that means treating your better half with a sweet surprise.
Here is a roundup of 13 Indulgent Valentine's Day Desserts including vegan cheesecakes, chocolate bliss balls, cookies, healthy puddings, and pancakes.
All recipes are vegan (dairy-free, egg-free) and gluten-free.
Millet Coconut Pudding with Cherry Sauce is a real crowd pleaser and it tastes amazing. This layered dessert is made with wholesome ingredients: a nutty crumble is followed by a thick layer of a delicious millet coconut pudding and topped with refreshing cherry sauce.
GET THE RECIPE >>
No-Bake Coconut Mini Cheesecakes have a roasted almond-coconut flour crust sweetened with dates and topped with a creamy coconut layer. A perfect treat for any occasion!
GET THE RECIPE >>
This No-Bake Dark Chocolate Mini Cheesecake is a perfect treat for a romantic date with your special someone. It's rich, creamy and it tastes heavenly.
GET THE RECIPE >>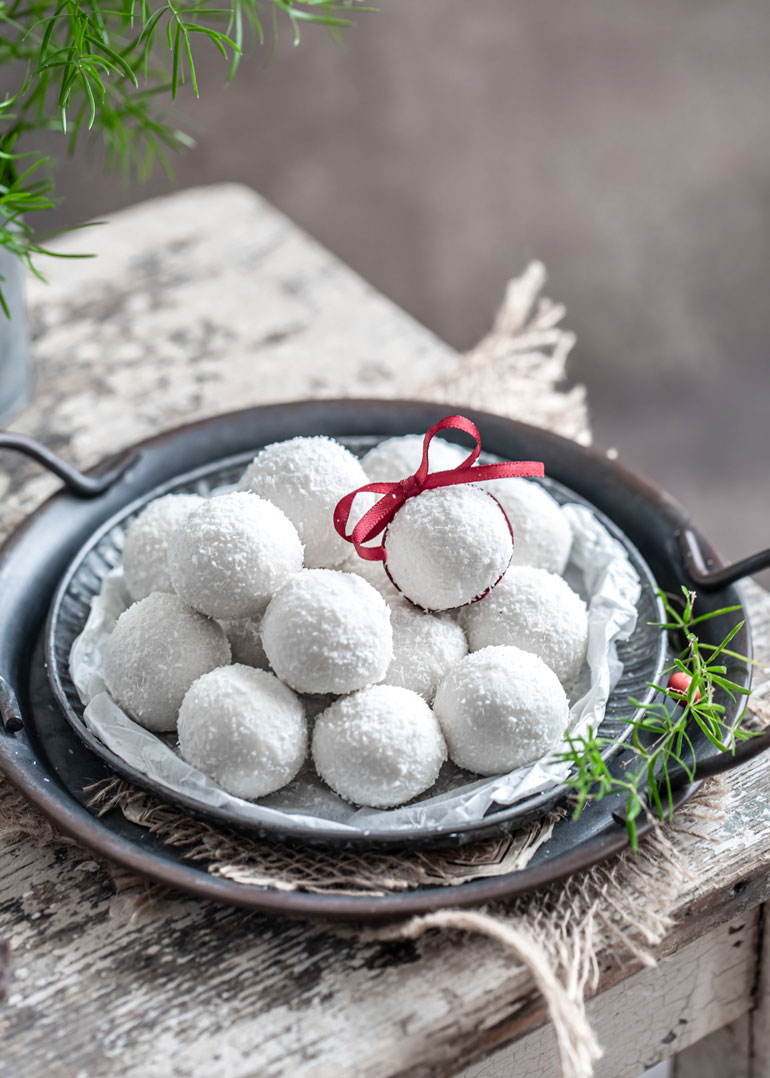 Bounty Bliss Balls are one of my favorite no-bake sweet treats. They are so easy to make and can be ready in no time with just three ingredients.
GET THE RECIPE >>
Delicious vegan and Gluten-Free Purple Pancakes with tigernut flour. Colored with natural food colorings pitaya and butterfly pea flower powder.
GET THE RECIPE >>
If you are a chocolate lover, you're gonna love this! Delicious No-Bake Chocolate Hazelnut Mini Cheesecakes combine a hazelnut crust with a rich and creamy chocolate filling, all in one single serving!
GET THE RECIPE >>
Indulge in a slice of this luxurious White Chocolate & Cherry Cheesecake with a base of roasted hazelnuts and cashews topped with two delicious layers: creamy white chocolate layer and sour cherry layer on top. A great cake for special occasions!
GET THE RECIPE >>
These Gluten-Free Coconut Jam Cookies are not overly sweet, they taste amazing, and they're just perfect with a steaming cup of coffee or tea. Filled with raspberry jam, they make the perfect sweet treat.
GET THE RECIPE >>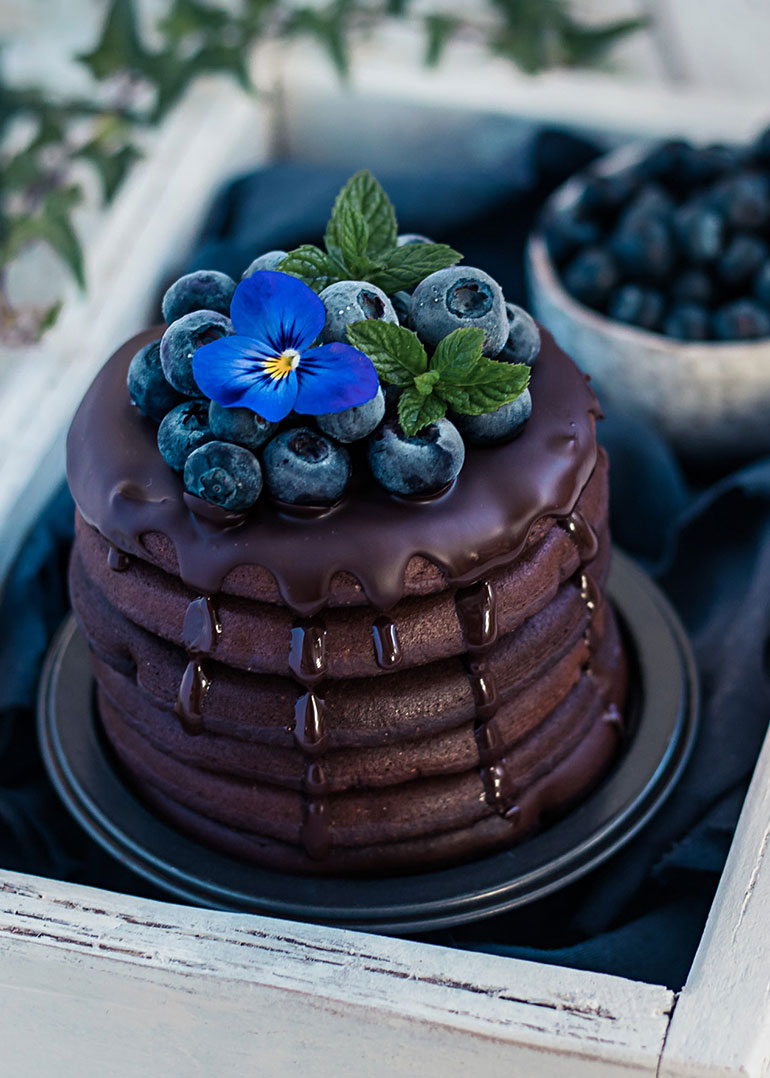 Chickpea Flour Chocolate Pancakes are made with protein-rich chickpea flour and gingerbread spices, they are very filling, nutritious and easy to make.
GET THE RECIPE >>
This No-Bake White Chocolate Cheesecake is a winner every time. It has a crunchy base topped with smooth and creamy white chocolate-raspberry layer. It is quick and easy to put together and you don't even have to turn on the oven.
GET THE RECIPE >>
Satisfy your sweet tooth with this simple dessert using only six ingredients. Millet Chocolate Pudding is rich, creamy, very easy to make, and it tastes super yummy.
GET THE RECIPE >>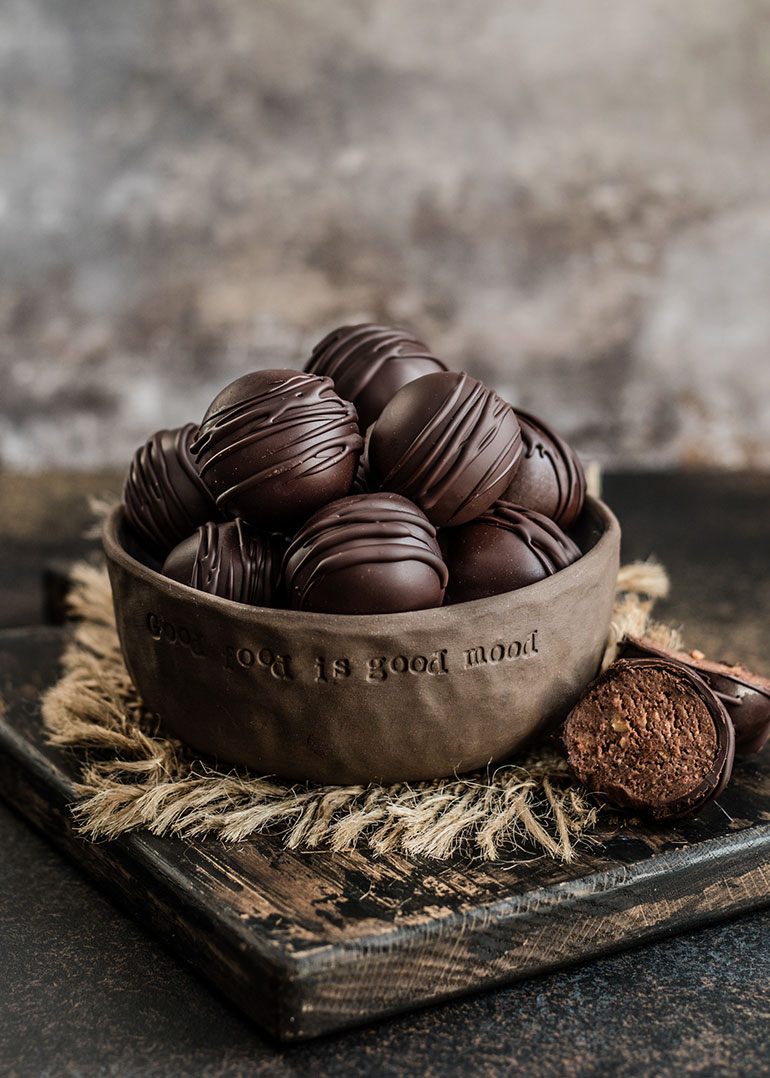 Melt-in-your-mouth Buckwheat Chocolate Hazelnuts Bliss Balls are the perfect bite-sized treat everyone will love. They are nutritious, seriously addictive, and will satisfy your sweet cravings in an instant.
GET THE RECIPE >>

These Vegan White Chocolate Cupcakes have a crumbly crust made of roasted hazelnuts and coconut flour. The crust is sweetened with dates and topped with thick, rich and creamy white chocolate layer.
GET THE RECIPE >>