Plant-based & gluten-free lentil recipes
Looking for healthy, nutritious, and wholesome plant-based & gluten-free lentil recipes? We've prepared a selection of 12 easy recipes to get you started.
All recipes are plant-based & gluten-free!
5 great reasons to eat lentils
1. Lentils are delicious, nutritious, fast-cooking, inexpensive and versatile ingredient that can be used in a variety of dishes.
2. Each cup of lentils contains about 18 g of protein making it an excellent source of plant-based protein.
3. Lentils are rich in dietary fiber which helps maintain healthy bacteria within the gut.
4. The low GI values of lentils make them an ideal staple in a kitchen. They are a great choice for those looking to regulate their blood sugar levels and maintain a healthy weight.
5. Lentils are low in sodium and saturated fat, and high in potassium, fiber, folate, and plant chemicals called polyphenols that have antioxidant activity.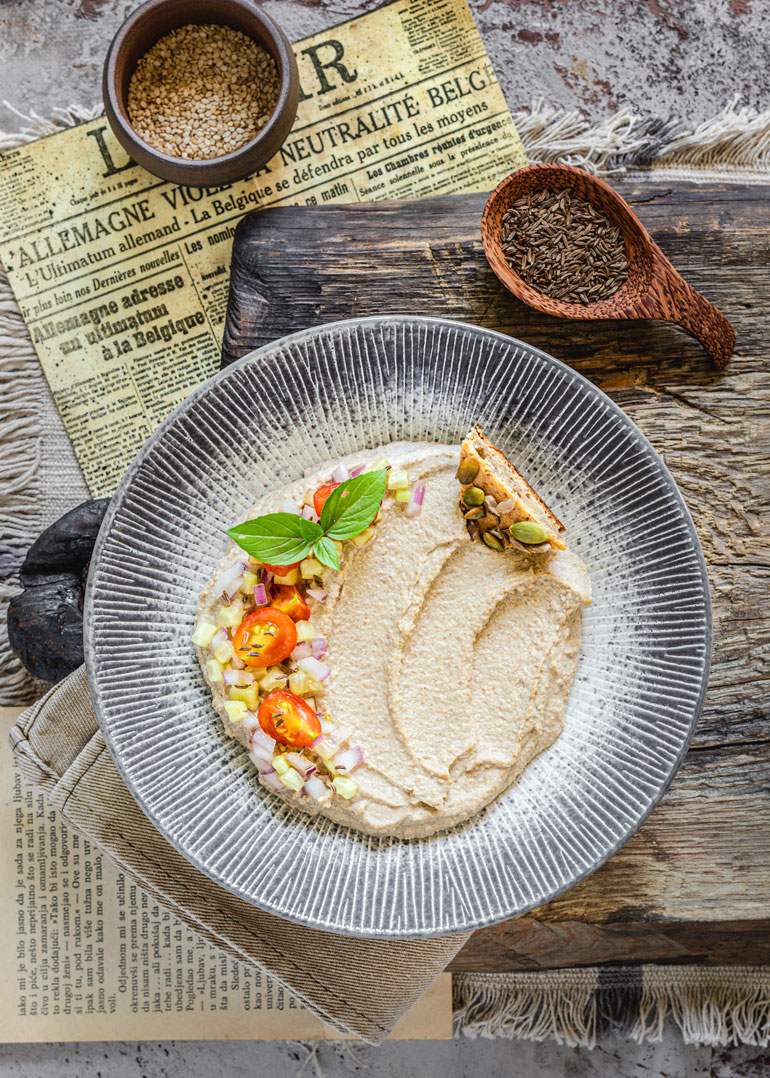 Easy Lentil Walnut Pate is a simple, tasty, and nutritious snack with no added oils. It's packed with healthy fats and protein. You can enjoy it with Buckwheat Seed Bread, Quinoa Almond Flatbread, roasted vegetables, homemade crackers, or you can simply eat it with a spoon.
GET THE RECIPE >>
Potato Broccoli & Lentil Soup is easy, flavorful, and nourishing one-pot recipe. Pair it with some homemade bread for a wholesome meal. With an option to be oil-free!
GET THE RECIPE >>
Broccoli Chickpea & Lentil Curry is a filling and nutritious one-pot recipe, perfect for a quick lunch or dinner. Serve with rice or for a grain-free option, with mashed potatoes.
GET THE RECIPE >>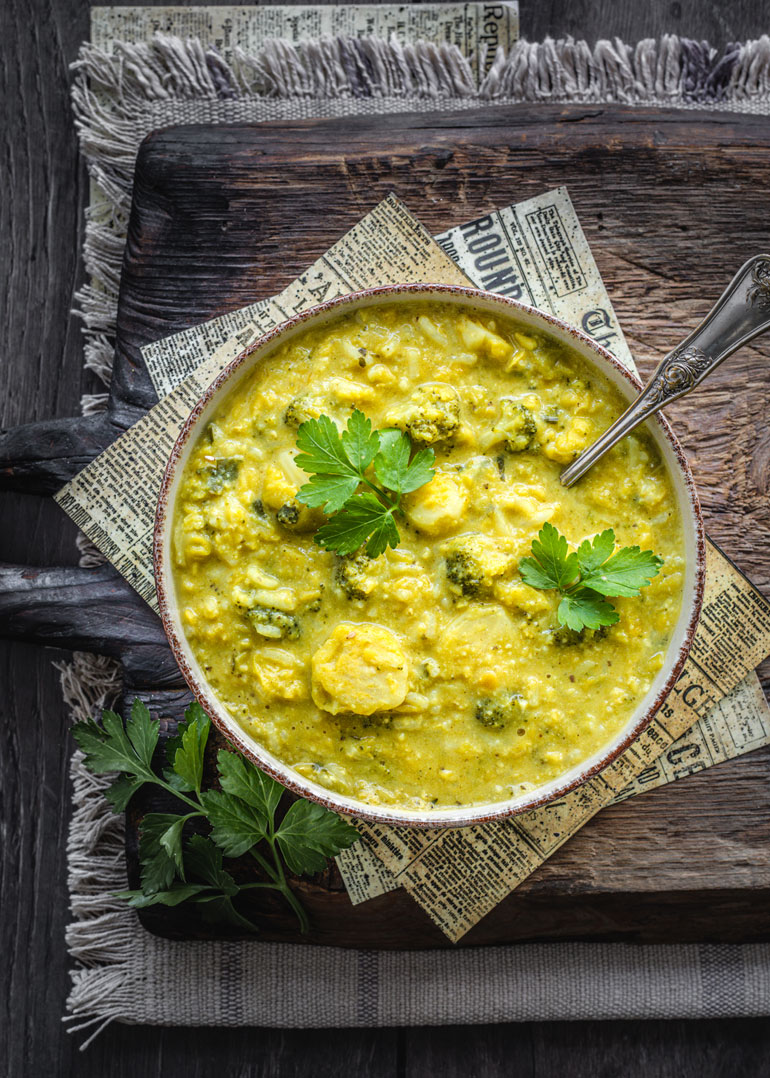 Easy Lentil & Rice Stew is a nutritious and filling one-pot recipe packed with healthy ingredients. It's flavorful and warming, and super easy to make.
GET THE RECIPE >>
Tomato Red Lentil Pasta Sauce is ideal for a quick lunch or dinner. It's rich, delicious, and quick and easy to make.
GET THE RECIPE >>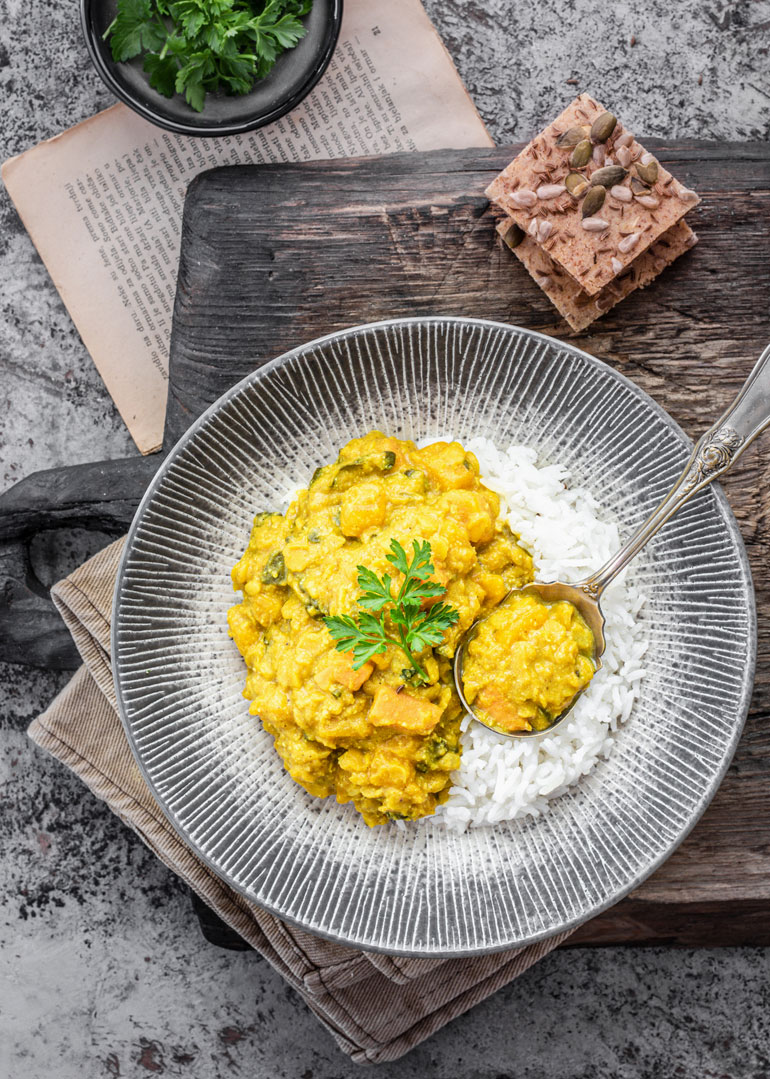 Kabocha Squash & Yellow Lentil Dhal is a quick and easy dish that's perfect for fall and winter months. It features healthy and wholesome ingredients and it makes a nutritious and filling lunch or dinner.
GET THE RECIPE >>
Sweet Potato & Cabbage Dhal is a quick and tasty dish that will warm you up on a cold day. This one-pot recipe features ingredients such as sweet potatoes, Savoy cabbage, Swiss chard, red lentils, light coconut milk, and spices. The result is a dish that's filling, nutritious, comforting, and flavorful and makes a delicious and satisfying lunch or dinner.
GET THE RECIPE >>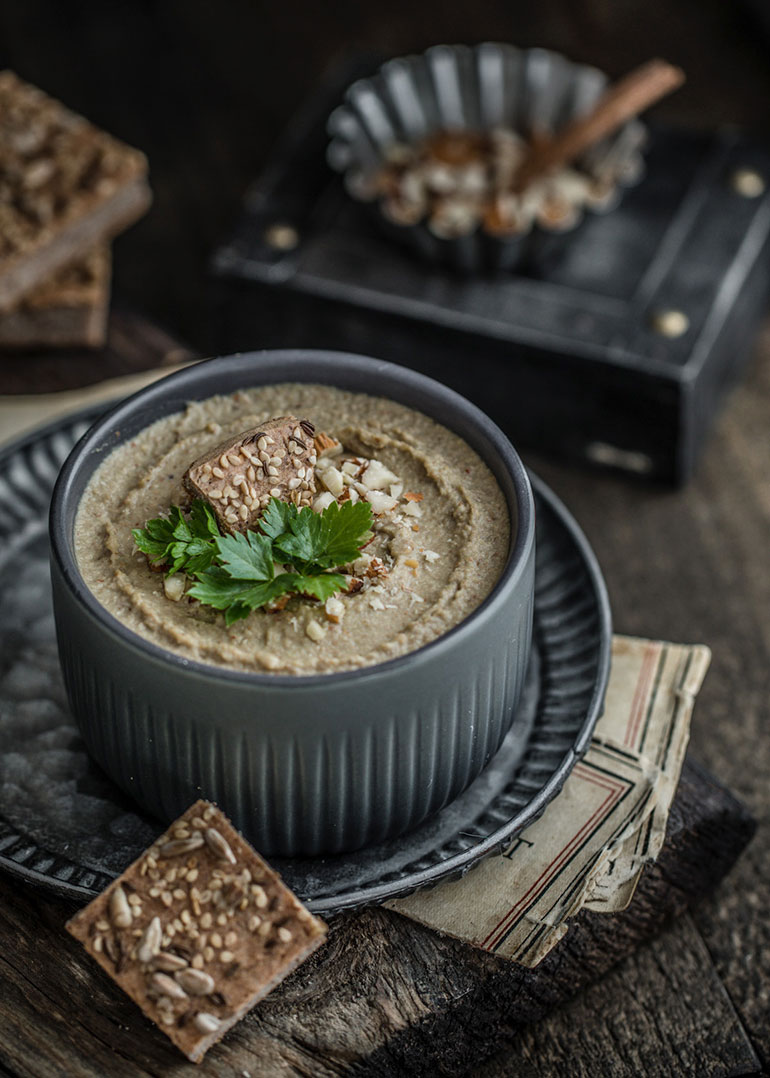 Oil-Free Roasted Almond Lentil Pate is quick and easy to make, high in fiber and protein, and has no added oil. You can enjoy it with Buckwheat Seed Bread, Quinoa Almond Flatbread, roasted vegetables, or homemade crackers.
GET THE RECIPE >>
Roasted Squash and Lentil Soup combines Kabocha squash, white or yellow lentils, and spices. Plus, it has added cashew cream for the ultimate creamy consistency. Serve it as a light lunch or dinner.
GET THE RECIPE >>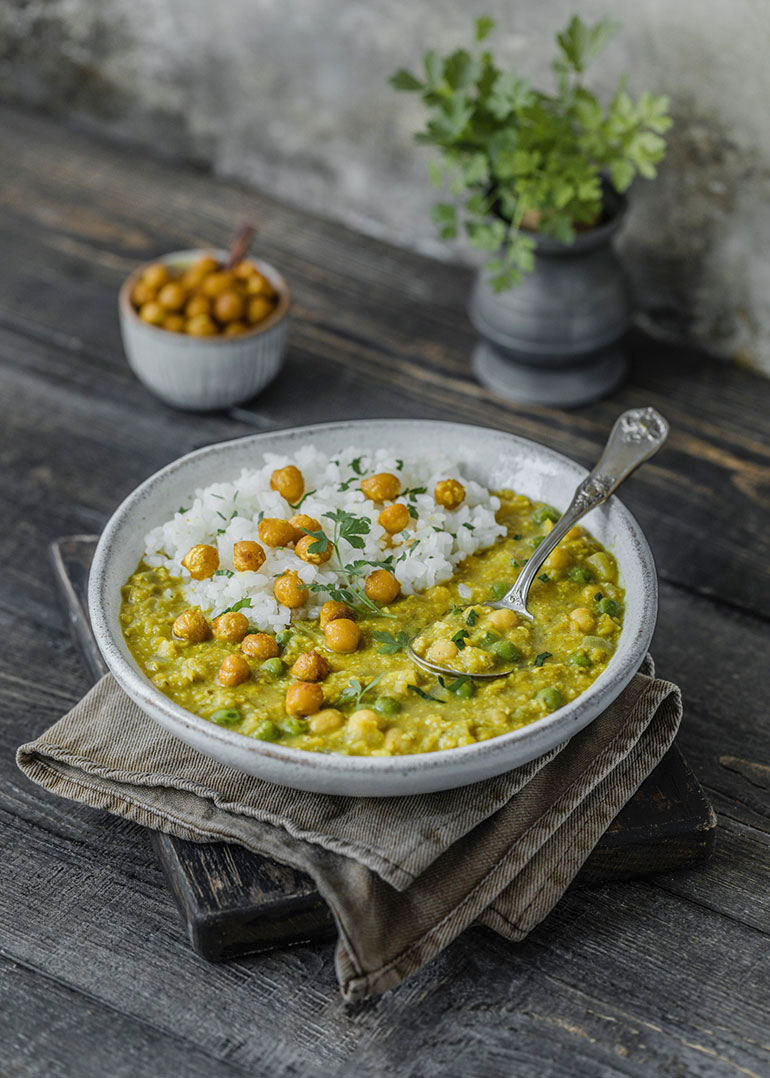 Red Lentil & Chickpea Dhal is a delicious and nourishing plant-based recipe made with healthy ingredients. Rich, creamy, packed with flavors, and easy to make, this recipe is ideal for a quick lunch or dinner.
GET THE RECIPE >>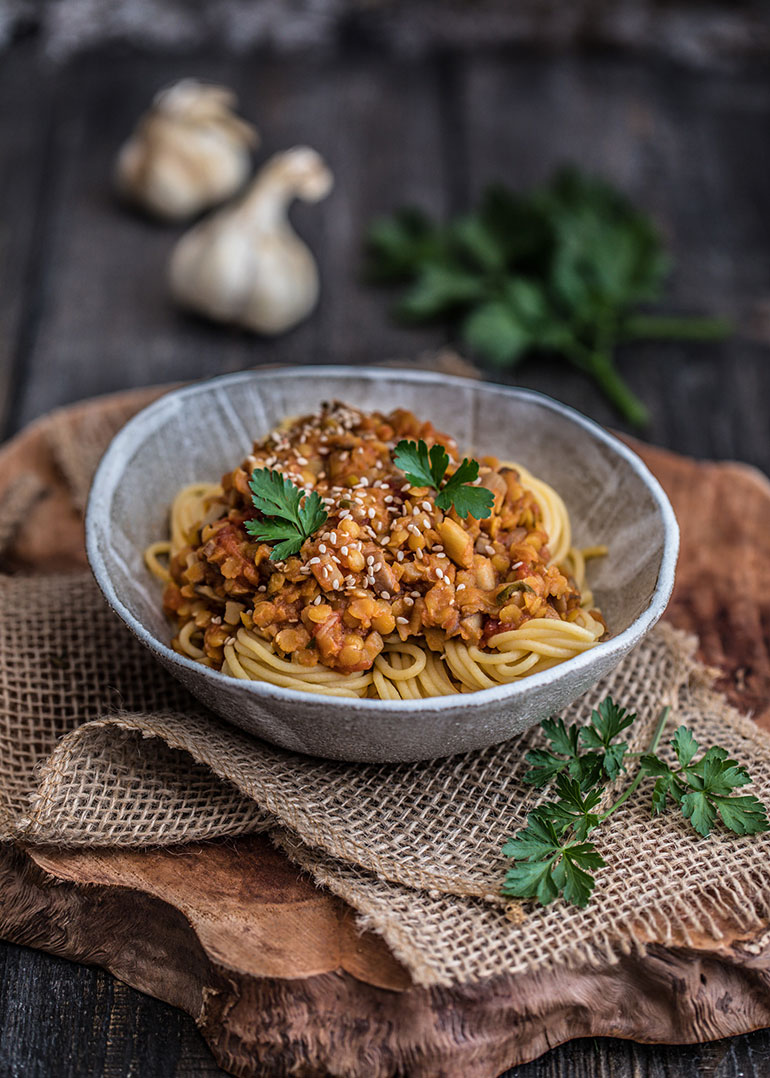 Lentil & Mushroom Bolognese is the perfect comfort meal. It is one of my go-to recipes when I am in a hurry. Just add some gluten-free or regular pasta and you'll have a delicious, healthy, and filling lunch or dinner.
GET THE RECIPE >>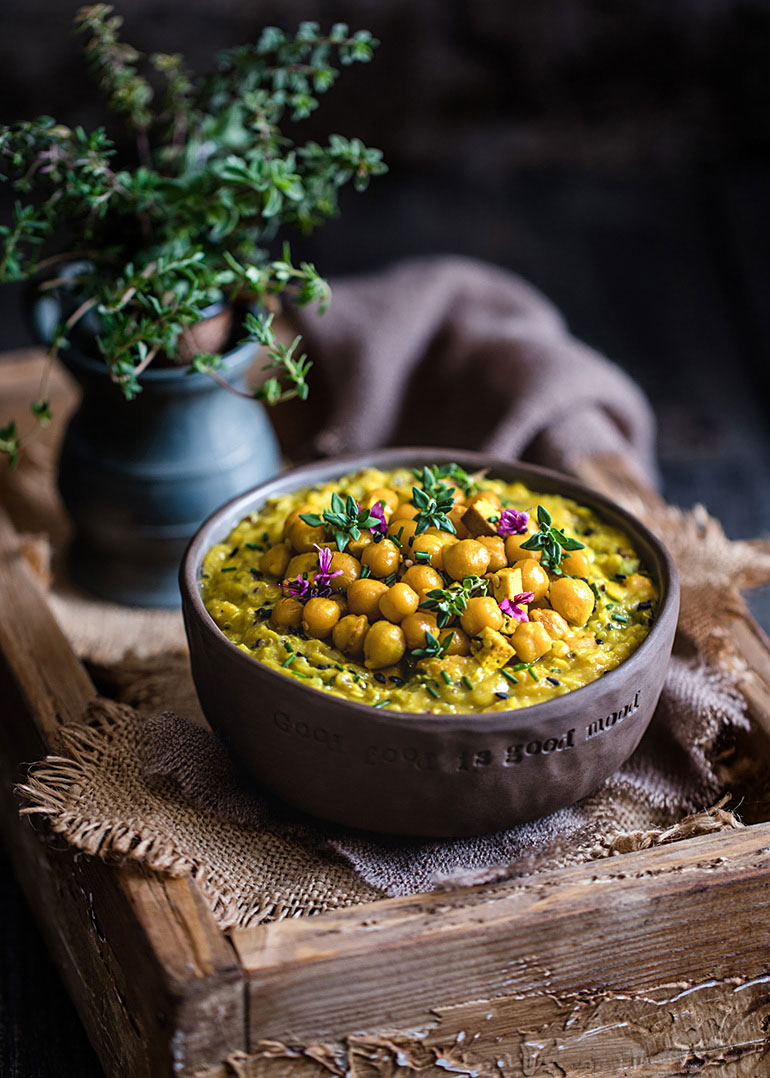 Red Lentil Quinoa Stew is very filling and it will sure keep you warm and cozy. The stew is ideal as a nutritious and healthy lunch or dinner and serves 4 people.
GET THE RECIPE >>